The list is about 5 years old and it's sad to see quite a few have died out. With the debate in the US about encryption, privacy, backdoors and spying, it is a good thing to also have home-grown social networks. They don't cost a lot to operate and peer-to-peer type networks work even better where there is spotty connectivity requiring users to work offline at times.
See List: Social networks used in Africa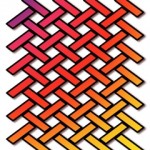 Apart from Twitter, Facebook, and LinkedIn, a multitude of other social networks are growing in popularity and have the potential to draw new users online.