ZombieTrackerGPS is a free and open source application that allows you to view and organize maps, data points and routes from your GPS enabled devices on your computer. In other words, ZTGPS acts as a connection between your GPS device and your computer.
ZombieTrackerGPS is a KDE native PIM application satisfying the same purpose as Garmin's BaseCamp software, which unfortunately does not run on Linux. It's a professional quality application with goal to fill a hole in the open source ecosystem and provide an alternative to mainstream software business models which monetize your data.
It's important to note that privacy of your data is a central design goal in ZTGPS Linux fitness tracker. All program data resides on your local disk.
The software is written for the KDE desktop, but will work on other desktops if the KDE and Qt libraries are available.
See ZombieTrackerGPS (ZTGPS) is a Fitness Tracker for Linux
#technology #opensource #alternativeto #ztgps #Linux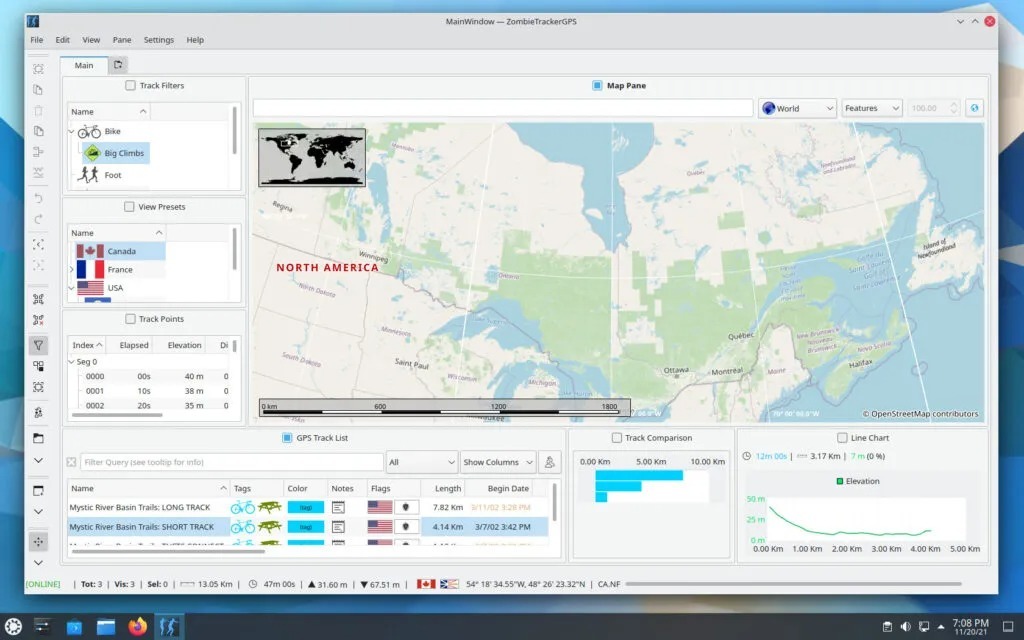 The application is a Linux alternative to Garmin's BaseCamp Software