This is something I've been looking for on iOS for a while now. It fits the scenario where you are sitting in a restaurant using your mobile hotspot and then leave it behind. Android's Tasker app would do this for any Bluetooth or WiFi connected device.
In that way AirTag separation alerts would be better as they can be attached to anything, not just working with WiFi or Bluetooth lost connections. I'm still surprised that Apple Shortcuts did not provide this simple functionality. But AirTag separation alerts can now potentially work for your keys, bag, your kids, etc that are AirTagged.
A simple but really quite essential functionality for early warning.
See New Separation Alerts in iOS 15 Let You Know If You Leave an AirTag or Apple Device Behind
#technology #airtag #findmy #iOS #lost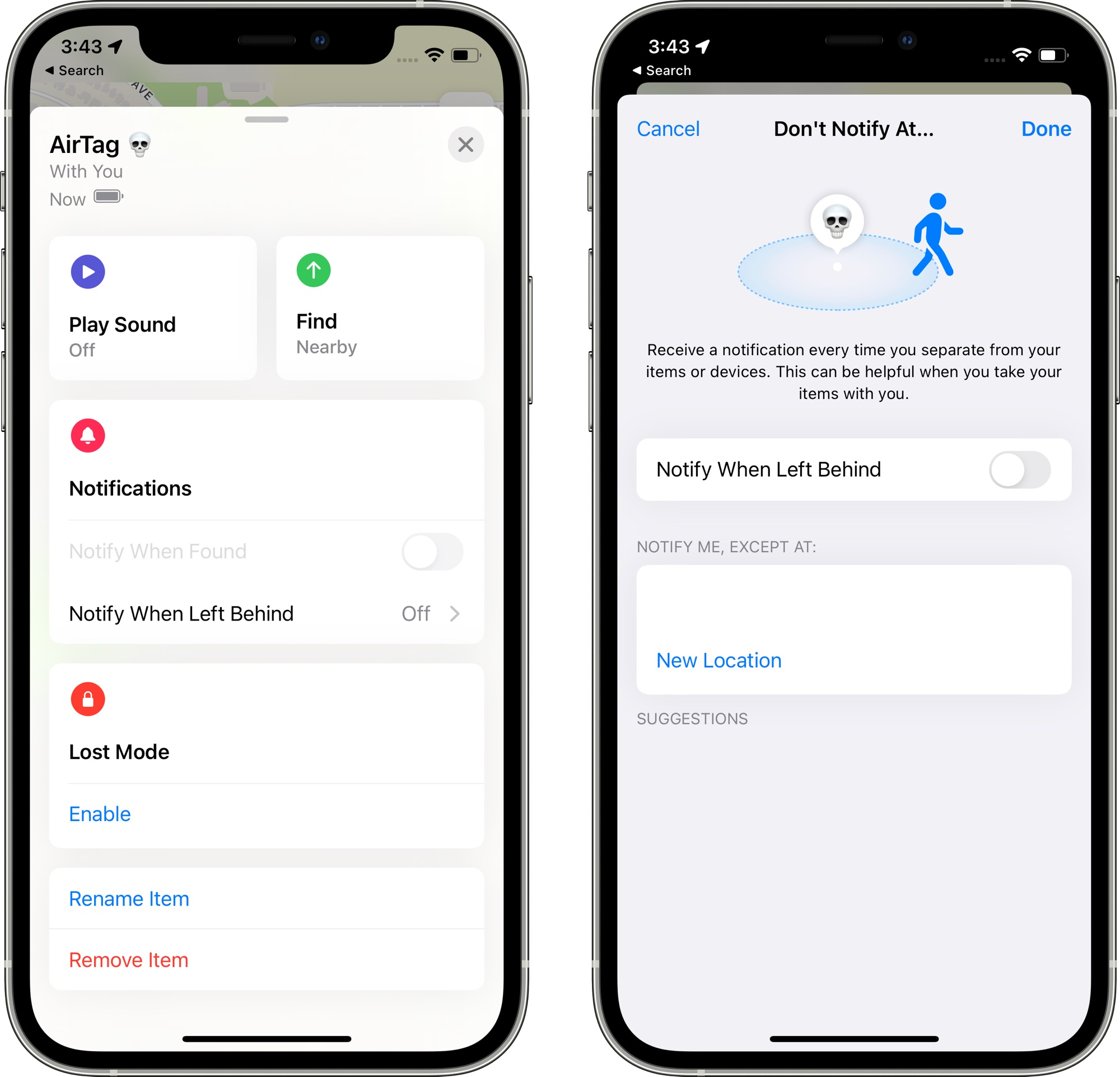 Apple in iOS 15 is adding new Separation Alerts to the Find My app, which will let you know if you leave an Apple device, a device attached to an AirTag, or a Find My-enabled third-party device behind.

For any item in the Find My app, whether it's an AirTag or an Apple device, you can tap into...